Referee's Information
Gympie Junior Rugby League club is requiring referees and touch judges for all age groups for season 2016. Having an adequate number of referees ensures that our club can host both our mini mods and international age group rugby league matches within our region. Any parents, players or supporters who wish to help out their club and become a referee or touch judge must have already turned 13 years of age to enrol for an upcoming course. This season courses are being held on
28/2/16 at Noosa, 20/3/16 at Stanley Rivers ( Woodford), and 17/4/16 at Maroochydore. All referees are paid for their time so why not make season 2016 the year to get actively involved in helping out Gympie Junior Rugby League.
To enrol in a course please follow the link below from the NRL website, or call Brad Morgan on 0409 424 577 if you have any further enquires.
http://www.playrugbyleague.com.au/get-involved/referee/
Powered by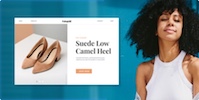 Create your own unique website with customizable templates.