The Gympie Junior Rugby League (GJRL) hereby calls for nominations for the election of Executive Committee Members at the AGM being held on the 25th of October at 6pm, Jack Stokes Clubhouse.

All positions will be vacated but only President, Vice President, Treasurer and Secretary are available for nomination.

Once the Executive Committee meet they will determine required positions and advertise for application.

Please Note:

In accordance with the minutes from the last general meeting of the GJRL on the 15th September 2015, written nominations will be accepted upto three days prior to the AGM, therefore closing date is Friday the 21st of October. Only in the instance of no written nominations received will nominations be accepted after the closing date and at the AGM. Should more than one nomination be received a vote will take place at the AGM.

POSTAL ADDRESS:

PO Box 520,

Gympie Qld 4570

CLUBHOUSE:

Jack Stokes Oval, Smith Road/Street

Monkland Qld 4570

TELEPHONE:

Club: 5483 8284

Mobile: 013 978 788

EMAIL:gympiejuniordevils@hotmail.com
Powered by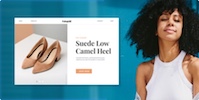 Create your own unique website with customizable templates.